Plane:
If you arrive by plane, you can take the City Airport Train (CAT) from Vienna Airpot to Wien Mitte and continue with Metro Line U4 to Schönbrunn. See also City Airport Train (CAT).
Car:
Parking in Vienna is expensive and can be limited. Note that since March 2022, parking is associated with a fee and limited to 1-3h everywhere in Vienna. We suggest arriving by public transport. If you have to arrive by car, there is a new parking space opposite of the Schloss Schönbrunn (€3.90 per hour / €39.00 per day). Please note that this parking space is currently used as a COVID-19 test facility and spaces might be limited or not available. We will update this section according to new information.
Public Transport:
Public transport is the most convient way to arrive at Schloss Schönbrunn. Closed stations are:
Metro U4: Schönbrunn (Exit Grünbergstraße)
Tram 10 or 58: Schönbrunn
Bus 10A: Schönbrunn
Please take a look at this map for orientation: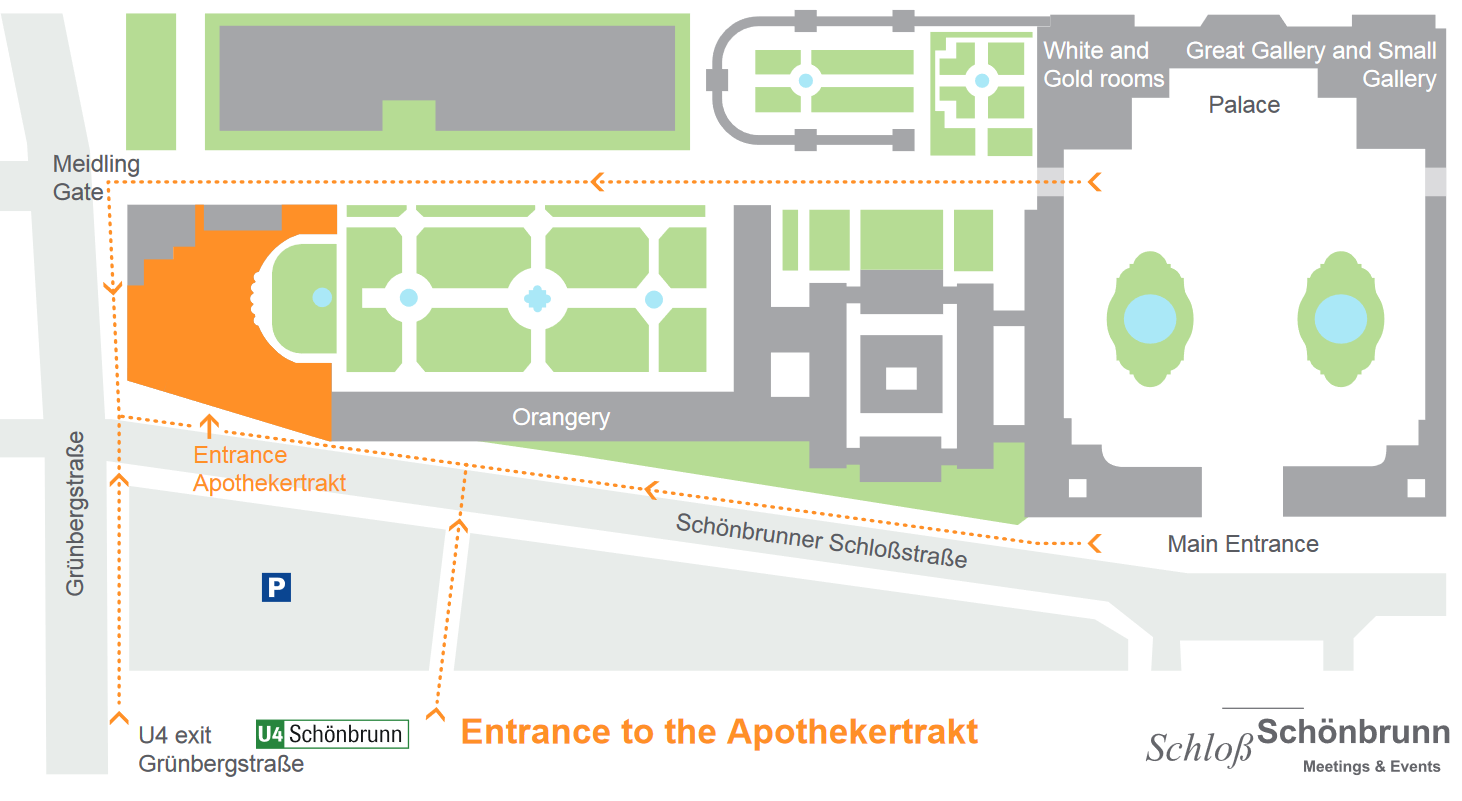 Please take a look at this floor plan: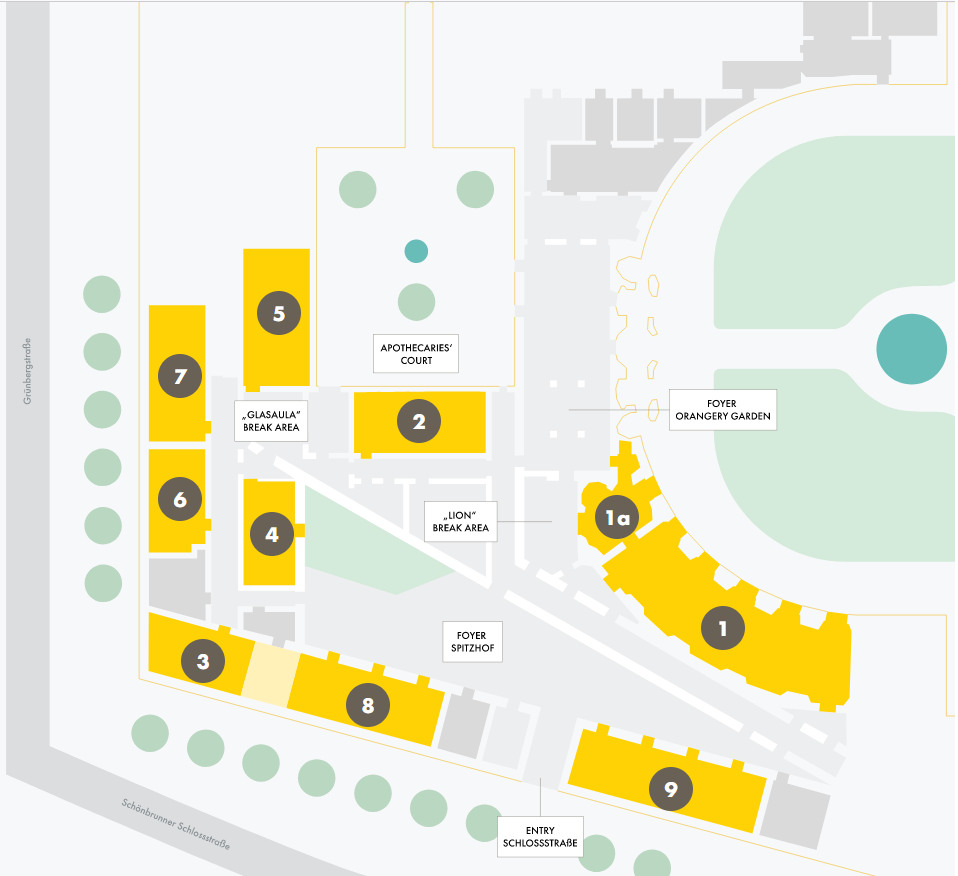 Vienna has an extensive network of public transport and is generally considered to be the fastest way of getting around in Vienna. For this conference, the most suitable ticket is the EASY CityPass Wien, which allows you to use all means of public transport for 24h (€14.90), 48h (€19.90) or 72h (€24.90). You can buy these tickets either online or from any ticket office. Please note that this ticket is personalized and cannot be transferred to someone else. Please also be aware that this ticket is NOT valid for the City Airport Train (CAT).
This ticket is also avaible for a whole week (€29.90) if you want to extend your stay and visit Vienna (valid Monday – Monday).
As the time of writing (March 2022), it is mandatory to wear an FFP2 mask in all stations and transportation vehicles.
dHealth offers a free shuttle service from the conference venue to the restaurant. Please follow the instructions at the conference to find your way to the bus. You can choose to go by public transport, but the distance is too far to walk by foot.
The trip home to the accomodation after the dinner is done individually. Most of public transport still operates at this time and a taxi stand is close by.