In addition to the yearly dHealth conference, we are organizing the dHealth Pulse Series, a free online event series. Join the dHealth Pulses for free to hear presentations about current digital health topics and have a chance to discuss them with invited experts!
Information about our Pulse Series is often distributed via our Newsletter. To always stay in touch, consider subscribing to the Newsletter here: Subscribe to Newsletter
You can register for upcoming dHealth pulses via the button provided at the session details. After registering, you will receive an automated e-mail with a link to join the event. Attached to this e-mail will be calendar entry so that you can easily import this event into your calendar. You will also receive a reminder 5 minutes prior to the event so that you do not miss the dHealth Pulse!
Please note, that the Internet Explorer is not supported by our platform – please use Google Chrome, Mozilla Firefox, Microsoft Edge or Safari for a good experience at our dHealth Pulses.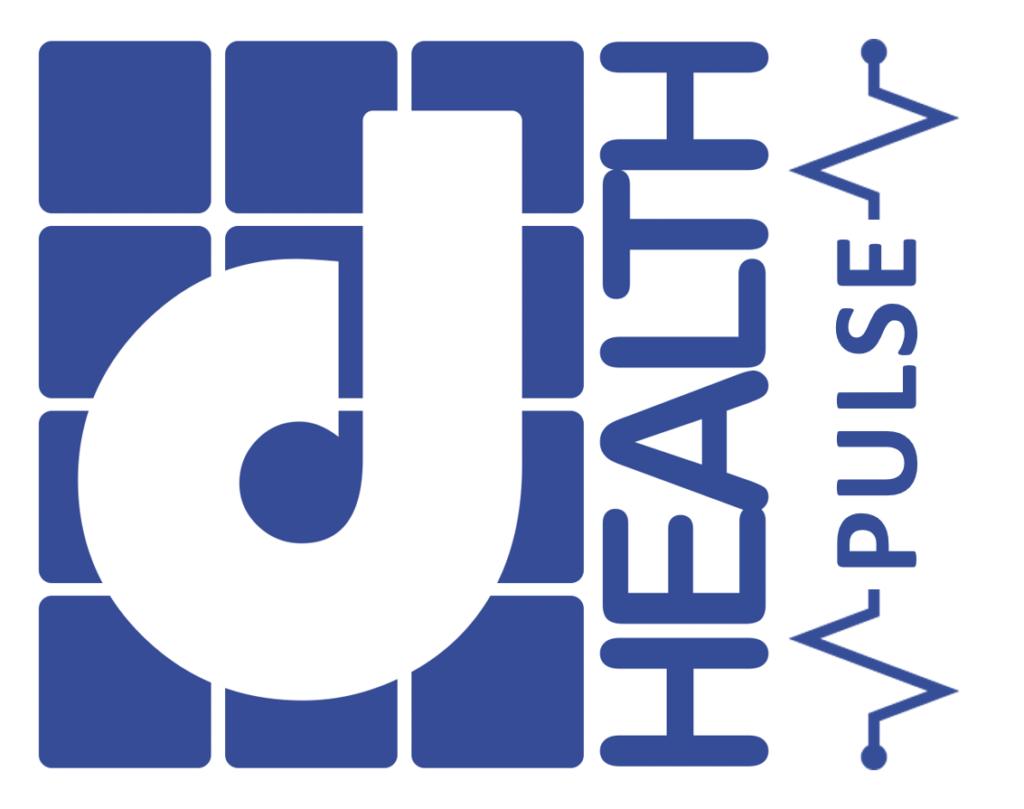 8th dHealth Pulse - April 11th 2023
Nach Begrüßung von Günter Schreier (AIT) sprechen:
Florian Buchmayer (Barmherzige Brüder Eisenstadt) &
Esther Blaimschein (Bertha von Suttner Privatuniversität):
       "Digitalisierung & Vernetzung: Psychiatrie 4.0"
Viktoria Zinner (GoldenMind) & Lisa Wurzinger (Arrival.Space):
       "Digital.Space für mehr Gesundheit"
Petra Hoogendoorn (Leiden University Medical Center, Coordinator of Label2Enable):
       "A quality label for health and wellness apps"
Pascal Mülner (Human.Technologies Styria) und Stefan Sauermann (FH Technikum Wien) modiereren die Vorträge und eine anschließende Präsentation.
7th dHealth Pulse - December 13th 2022
"Vom European Health Data Space zum Österreichischen Gesundheitsdatenraum"
Nach einer Begrüßung von Günter Schreier (AIT) sprechen:

Stefan Sauermann (FH Technikum Wien)
Einleitung und Moderation: "Wie komplex ist die Governance des EHDS?"
Sylvia Thun (Charité Berlin, Berlin Institute of Health)
"Deutschlands Zugang zum EHDS"
Franz Leisch & Stefan Sabutsch (ELGA GmbH)
"EHDS und die Herausforderungen in Österreich"
Karl Kreiner (AIT)
"Initiale Erfahrungen mit entstehenden Health Data Spaces aus Österreich und Europa"
6th dHealth Pulse - November 14th 2022
"Herausforderungen, Lösungen und Standards zum Repräsentieren und Managen von Transformed Health and Social Care Ecosystems"
mit besonderem Fokus auf ISO 23903 Interoperability and Integration Reference Architecture - Model and Framework
© Bernd Blobel

Slides must not be edited. Slides must not be distrbuted without reference to the author.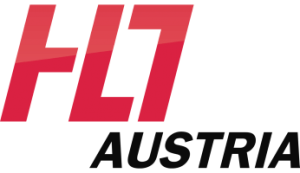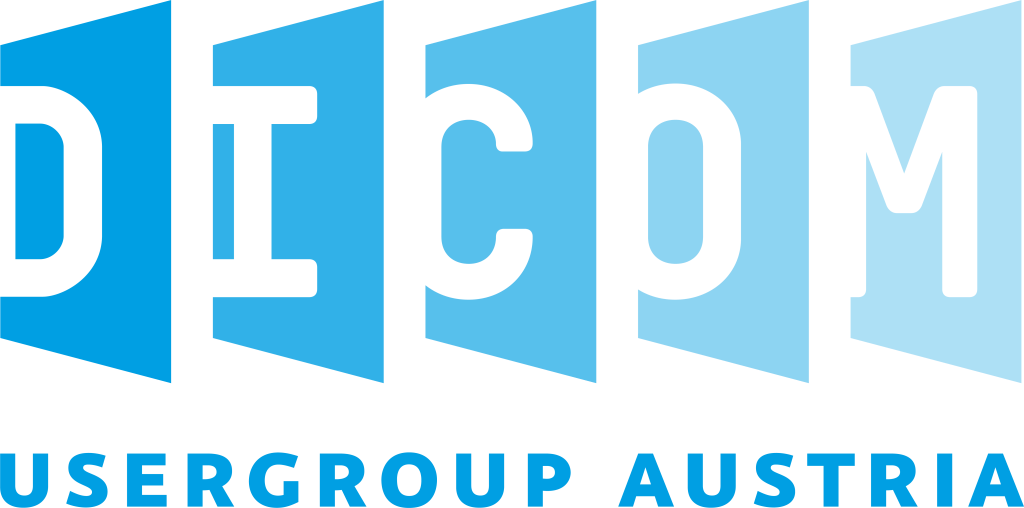 Prof. Dr. Bernd Blobel wird über folgende Themen sprechen:
Transformation der Medizin von der phänomenologischen zur 5P-Medizin
Wissensrepräsentation und Wissensmanagement
Architektonische, philosophische, systemtheoretische, linguistische und ontologische Herausforderungen für die Modellierung von Gesundheitsökosystemen und der damit verbundene Entwicklungsprozess
Normen für die Darstellung und Verwaltung von Gesundheitsökosystemen
Referenzarchitektur für Interoperabilität und Integration zur Darstellung und Verwaltung von transformierten Gesundheitsökosystemen
Den Standard ISO 23903:2021 Health informatics — Interoperability and integration reference architecture — Model and framework
Referenzen und konkrete Beispiele
Prof. Dr. Bernd Blobel ist Professor für Medizinische Informatik im Ruhestand. Er ist vor allem durch seine Arbeiten in den Bereichen Elektronische Patientenakten, Standardisierung und Interoperabilität, Telematik-Architektur, Datenschutz und IT-Sicherheit bekannt. Er war maßgeblich an der Internationalisierung des HL7 Standards beteiligt und hat die Standardisierung weltweit inspiriert.
5th dHealth Pulse - October 12th 2021
Produkte und Dienstleistungen, welche die Lebensqualität von (nicht nur) älteren Menschen fördern sollen, stehen im Fokus der nationalen und internationalen Förderungen: Mehr als 250 Projekte wurden bereits durch das Förderprogramm von AAL-Europe finanziell unterstützt, um in einem internationalen Konsortium von End-User-Organisationen, Unternehmen sowie Forschungsinstitutionen derartige Lösungen zu entwickeln und zur Marktreife zu bringen.
Aber was wurde dabei bisher eigentlich erreicht? In welchen konkreten Anwendungsbereichen mischen diese resultierenden AAL-Produkte und -Dienstleistungen mit? Gibt es sogenannte "Research Gaps"? Und wie viele dieser Projekte schaffen die Überleitung zur Marktreife und wo liegen hierbei Erfolgsfaktoren bzw. Barrieren?
Zentrales Thema dieses Pulses ist die Präsentation einer Studie:
Geförderte Projekte im AAL-Bereich: Output, Akzeptanz und Lessons Learned"
Diese Studie wurde vom Center for Techology (CTS) gefördert und in einer Arbeitsgruppe bestehend aus VertreterInnen der TU Wien, Universität Wien, FH Campus Wien, FH Technikum Wien und FH St. Pölten umgesetzt. Desweiteren sollen dabei auch Stakeholder aus der Branche, wie beispielsweise Fördergeber und Interessensvertreter zu Wort kommen.
4th dHealth Pulse - June 16th 2021
"Gesundheits-Apps auf Rezept? Aktuelle Entwicklungen in Deutschland und darüber hinaus"
Begrüßung & Einführung "Apps auf Rezept" (5 min)
Wiebke Löbker (Bundesinstitut für Arzneimittel und Medizinprodukte): Das DiGA-Verzeichnis und das Fast-Track-Verfahren (15min)
Anja Mocek et al. (IGES): App-Reviews in der Praxis (10min)
Noah Lorenz (Mementor/Somnio): Das DiGA-Verzeichnis aus Herstellersicht (10min)
Q&A/Diskussion zu den Entwicklungen in Deutschland (15min)
Richard Pasteka, Stefan Sauermann, (FH Technikum und mHealth Hub): Aktivitäten auf europäischer Ebene und in der Standardisierungscommunity (10min)
Alexander Degelsegger-Márquez, Anja Laschkolnig, Kathrin Trunner, GÖG: Regulatorische Herausforderungen und Möglichkeiten rund um das Thema App-Reimbursement (10min)
Diskussion (15min)
3rd dHealth Pulse - April 13th 2021
"Telegesundheitsdienste – Der Weg in die Regelversorgung"
Ein Telegesundheitsdienst als innovative Infrastruktur für die österreichische Gesundheitsversorgung konnte in den beiden Bundesländern Tirol und Steiermark bereits in Form von HerzMobil umgesetzt werden. Mit dem prominenten Podium soll der Weg in die Regelversorgung aufgezeigt und diskutiert werden. Dabei werden u.a. Versorgungsstruktur für Integrierte Versorgung, der konkrete Nutzen sowie die Anbindung an die ELGA Infrastruktur mittels Telemonitoring Episodenbericht erörtert. Es moderiert Priv.-Doz. DI. Dr. Günter Schreier, MSc (AIT Austrian Institute of Technology GmbH). Präsentieren und diskutieren werden:
Landesrat Univ.-Prof. DI. Dr. Bernhard Tilg (Land Tirol)
Landesrätin Univ.-Prof. Mag. Dr.in Juliane Bogner-Strauß (Land Steiermark)
MMag. Dr. Andreas Huber (Landesinstitut für Integrierte Versorgung Tirol)
Univ.-Prof. Dr. Gerhard Pölzl (ärztliche Leitung HerzMobil Tirol)
Prim. Univ.-Prof. Dr. Gerald Dieter Zenker (ärztliche Leitung HerzMobil Steiermark)
DI Nikola Tanjga (ELGA GmbH)


Am Ende des dHealth Pulses findet abschließend eine fachliche Diskussion mit den Sprechern und Fragen aus dem Publikum statt.
2nd dHealth Pulse - February 9th 2021
"Österreichs elektronischer Impfpass der ELGA"
Günter Rauchegger
"Der Impfpass – von der Idee bis zur Realisierung" (15 min)

Stefan Sabutsch
"Österreich sucht das Impfpass-Datenmodell" (15 min)

Anton Schator
"Rollout in der Corona-Pandemie" (15 min)

Birgit Scholz
"Was uns die Zukunft noch bringen wird" (15 min)

Concluding discussion session (30 min)
1st dHealth Pulse - December 15th 2020
"Covid-19 – IKT-Lösungen im Umfeld des Österreichischen Pandemie-Managements"
Robert Scharinger (Moderator)
"Das epidemiologische Meldesystem in Österreich" (15 min)
Christopher Ozvald
"Prozesse zur Bekämpfung der Covid-19 Pandemie" (15 min)
Philipp Schardax
"Neue & ergänzende Systeme zur Bekämpfung der Covid-19 Pandemie, Projekt Massentestungen" (15 min)
Concluding discussion session (45 min)